The Ultimate

BMW 320 Turbo

Group 5 from 1978
At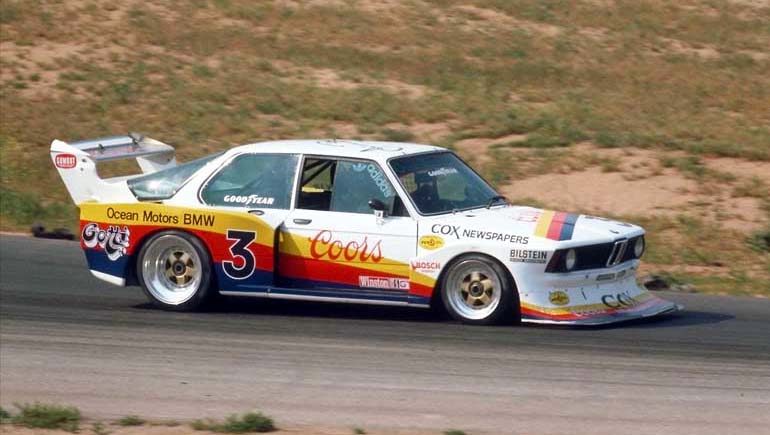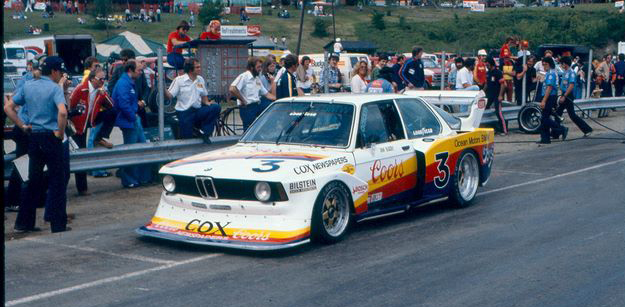 Participant:
Monterey Historic Races August 2016
Monterey Historic Races August 2017
For more information go to: Group5BMW.com
The ultimate BMW 320 Turbo Group 5. Rare, light weight, turbo, large engine. The last 320 produced. The ultimate. Our BMW 320 Turbo Group 5 race car has been restored by us to period correct, race ready and show condition with experts from Europe, USA and Australia. It has current FIA HTP (Historical Technical Passport)) The ultimate BMW - racing machine.
Please visit another of our famous ultimate BMW race cars - 1979 BMW M1 Procar - New
1978 BMW 320 Turbo Group 5, Chassis no.

E21 - R4 - 05:
Drivers:
Technical Summary:
·

         

One of two lightweight cars built. 
·

         

Works car meant for Ronnie Peterson und Hans Stuck
·

         

Differences between 

earlier 320's 

 and 

this 

car

:
               Lighter from the factory by 200 lbs
               Revised water cooling system
               Different trailing arms and rear wheel houses
               Revised front suspension pickup points
               Repositioned fuel tanks
               Different bodywork
               Factory 321 Stainless steel roll cage
Jim Busby Modifications:
·

         

Engine and transmission moved back about 8 inches
·

         

Driver and controls moved back the same amount
·

         

Rear window modifications

, the

 trend setter 
·

         

Tube frame front end
·

         

Partial tube frame inside
Chassis: E21-R4-05
The very last BMW 320 Turbo Group 5 car built. This car has a two-liter turbocharged engine. One of two lightweight cars built. It features revised suspension geometry, larger wheels and relocated fuel tanks and radiators, as well as many detail changes compared to the earlier cars. It was given two unsuccessful outings in Europe during the 1978 season before it was shipped to North America and entrusted to Jim Busby Racing. Here it benefited from several subtle modifications. The engine moved further back as was the driver, and the car was fitted with a rear window to improve aerodynamics. Busby raced the Coors liveried car himself during the 1979 season with some success. In 1982 the car raced in Australia in 1982. Driven by local hero Jim Richards, it scored a couple of victories with the car liveried in JPS colours. Now owned by an American enthusiast, it was carefully restored to its 1978 specification by Jim Busby Racing. At the 2016 Rolex Monterey Motorsports Reunion, where BMW was the featured marque, it was raced once more by Busby for the current owner.
Our BMW 320 Turbo Group 5 race car has not been available for sale, for more than 30 years. Please inquire