Morgan Plus 8
35th Anniversary Edition
Madison Zamperini Collection
Inquire @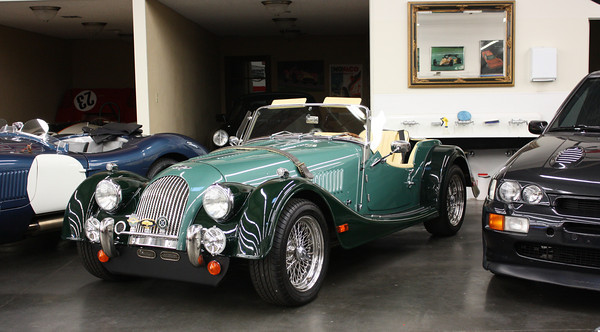 The Ultimate Morgan Plus 8 35th Anniversary classic automobile for sale. 1 of 185 produced, 1 of only 100 with USA specifications. Our Morgan Plus 8 is better than new. 6,722 total miles. All of them local in sunny California. Optional rally dash. Professionally serviced and maintained since new by the Madison Zamperini technicians.
Morgan Announces 35th Anniversary Plus 8
Motor Trend

May 22, 2003

Independent British car builder the Morgan Motor Company is marking the 35th anniversary of its famous Plus 8 sports car with a special limited edition of the car that has helped to make Morgan a world famous marque. Since its launch in 1968, over 6000 Plus 8s have been built.

Powered by a 4.0-liter V-8 engine, the 35th Anniversary Plus 8 features a number of special trim features to identify its unique status. As production of the current model is scheduled to cease during the first half of 2004, the Anniversary Edition will have an additional 'collectible' value for Morgan fans worldwide. "The Plus 8 has become in many ways the definitive Morgan sports car," said Matthew Parkin, Sales and Marketing Director. "This will be the last chance for anyone who has dreamed of owning a Plus 8 to own a really important piece of Morgan heritage." Only about 100 Anniversary Editions will be built at the Malvern Link factory for the USA. The Company is promising delivery within 12 months of order, but American fans of this hand-built motoring legend will need to hurry -- Morgan's last limited edition, the Le Mans '62 commemorative edition, quickly sold all 80 cars.